We hope you like your Scorpio daily horoscopes.
| Home | Daily Horoscopes | Weekly Horoscopes | Monthly Horoscopes | General Info | Sign Information |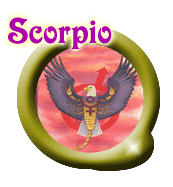 Determined, forceful
Powerful, passionate
Exciting and magnetic
October 23 - November 21

These Horoscopes are for Tuesday 07/28/2015
(Hit refresh or reload if the date is wrong.)
Satisfy your passionate mood. You will be in an overly generous mood today. You might be a tad overindulgent today.
Like to view all the daily horoscopes on just on page? (Ideal for the office) Click Here!